Standard wear plates are made to facilitate maintenance and the acquisition of wear items in the processing units. In addition to avoiding clogging, Duramaxx wear plates are extremely light, only 1/8 of the weight of steel plates, generating more speed and safety in coating change operations.
Available in 390 x 390mm or 390 x 190mm sizes, you can choose the thickness, and they can be purchased in Natural or Black versions, or yet, in Duramaxx specialties.
Want to know more? Visit our blog!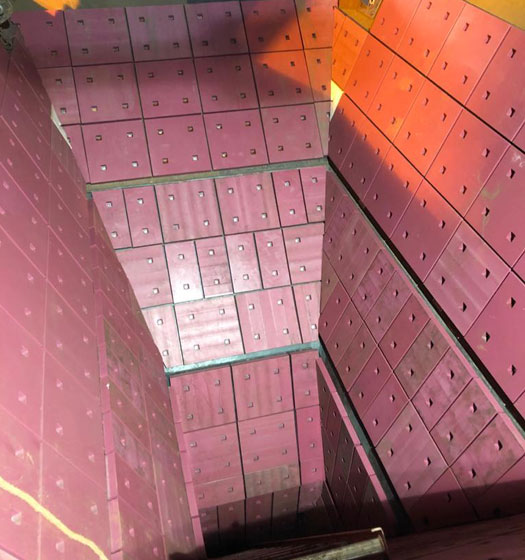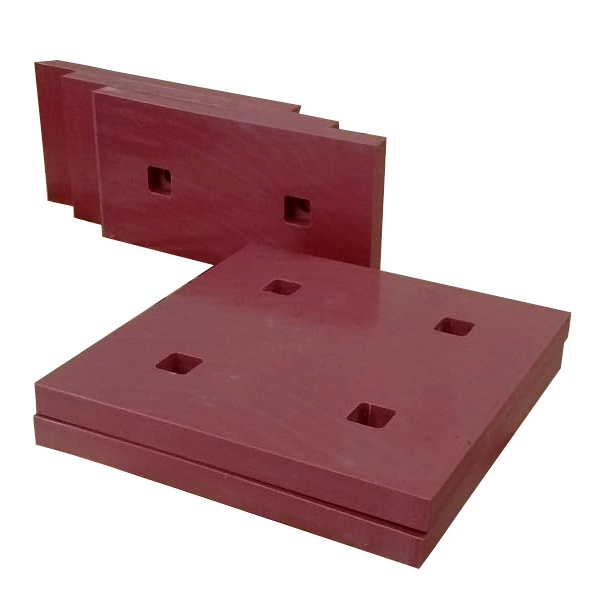 Crosslinked molecular structure with functional additives, it is best suited when high abrasion resistance is required. It has 30% larger lifespan when compared to UHMW Type A. More commonly used in more abrasive bulk systems, such as iron ore, sand and bauxite ore, optimizing the cost-benefit and reducing the expenses related to installation.
Duramaxx Dual Layer Wear Plates are a Baron innovation that warns the user the point of replacement. The wear part is composed of Duramaxx Ultra, and is glued to a base of black UHMW, which when wearing takes place, it changes color, thus, indicating it is time to change.
This solution can bring more efficiency in the system of wear of chutes and silos, since only the worn plates are replaced, without the need to completely replace the whole linings.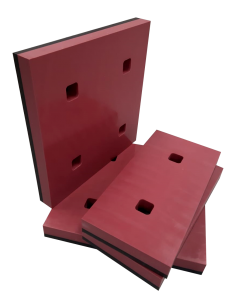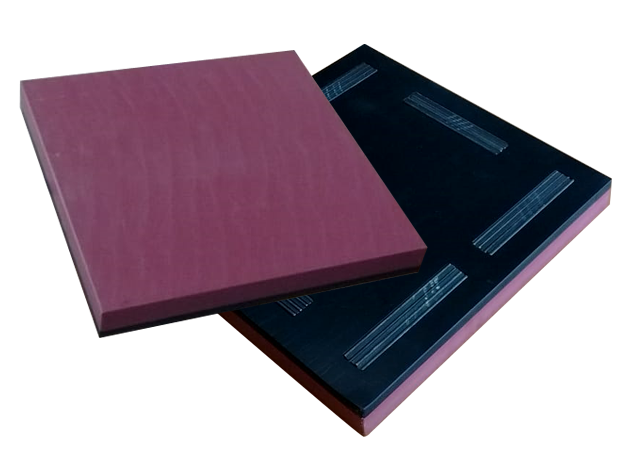 Duramaxx Magnetic uses magnetic fixation, and it can be used on any carbon steel base. Light and versatile, it has only 7.8kg (390x390mm), and any operator can safely fix it.
In chutes that have been worn out over time, it can be a palliative solution before replacing the equipment.
Patent Required.